Next Perth NLP Practitioner Certification Training June 26 – July 2, 2018
NLP Practitioner Course in Perth
Do you want to experience a true, undeniable breakthrough? Have you ever wondered why some people achieve greatness in their lives, and others don't?
Learn the real secrets behind getting results so you can actualise your goals with ease and fun! Success in any area of life really comes down to focus, emotional state and physiology.  Attend our NLP Practitioner Course, and learn how to unlock powerful tools to stop yoyo-ing and self sabbotage, and get the results you really want! This course will give you a straight forward approach, and a number of clearly laid out tools to be able to change unwanted habits, end internal conflicts, release unresolved issues from the past and communicate with others in a deep and impactful way.  This course is a must for anyone who wants to achieve outstanding results in business, health, relationships, personal growth, or any other area of life!
What's Covered at Our 7 Day NLP Certification Training?
Neuro Linguistic Programming:
The NLP Communication Model: How we experience and interpret the world around us
The presuppositions of NLP
Sensory Acuity: Understanding other people's verbal and non-verbal communication
Rapport: How to create agreement and connection with others
Representational Systems: How we experience the world through our 5 senses
Eye Patterns: Discover how people move their eyes when they're communicating & what it means.
Sub Modalities: working with internal representations to get rid of minor states and behaviours
Reframing: Changing the meaning and context of an issue to gain new resources
Metaphors: Telling stories to remove and reframe problems
Anchoring: How to access powerful resourceful states at will, collapse minor negative states, and chain states that are far removed from one another such as procrastination to motivation
Language Patterns for conversational change: Using specific or ambiguous language to uncover information, create agreement, and to create lasting change in others
Strategies: How to get specific results by understanding the sequence of internal processes
5 Step Sales Process: How to set up your sales conversations for maximum effectiveness
Parts Integration: How to identify and remove internal conflicts
NLP Coaching:
Wholeness approach: Coaching to promote Conscious Unconscious Mind integration
How to conduct a coaching session.
How to give effective feedback to promote agreement and change
The NLP Coaching Cycle: The coach-client relationship from start to finish
Frames for coaching to create motivation and responsibility in your clients
Time Line Therapy®:
The Prime Directives of the Unconscious Mind: The role of the Conscious and Unconscious Mind
Learning to work with and trust your Unconscious Mind
Understanding how you and others store time
Eliminate negative emotions, beliefs and decisions
A specific model for removing anxiety
Create compelling goals that are guaranteed by using your time line
The Fast Phobia Model: A specific technique for removing phobias
Hypnotherapy:
The history of Hypnosis
The levels of trance and how to identify them
Suggestibility tests: Discovering what level of trance a person can achieve initially
Deepening Techniques
Ericksonian Hypnosis (2 inductions)
How to conduct a hypnotherapy session
Suggestions in trance and post hypnotic suggestions
Working with a pendulum
The hours accumulated here can be used as part of those required for registration for the Applied Hypnotherapy and NLP Certificate (which allows you to get a provider number as a hypnotherapist)
This training meets the Standards of the American Board of Neuro Linguistic Programming and is approved by the Time Line Therapy™ Association and the American Board of Hypnotherapy. Upon completion of this training you may register to become a member of any of the above internationally recognised boards.
This training is part of a 2 part series, and once complete, you can enrol in the NLP Master Practitioner Certification Training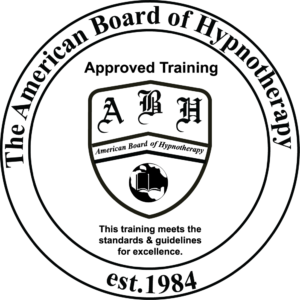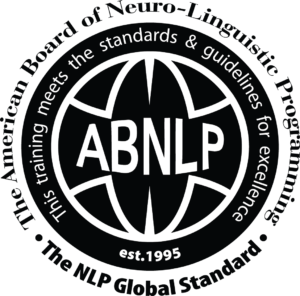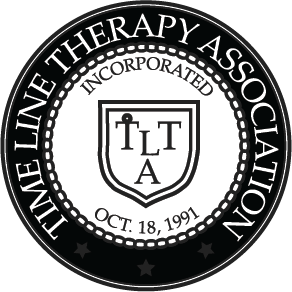 How is the 7 Day NLP Practitioner Certification Training structured?
There are 3 components to this training:
The pre study – Go through the course pack as much as possible before the training. You will receive in the pack: your NLP Practitioner course manual, 2 industry leading books on NLP and Time Line Therapy®, the NLP Practitioner audio program and the course written take home test. It is suggested that you listen to the audio tracks at least 3 times, read the books and fill in the test prior to the first day of the course.
The live training – Attend the live 7 Day training with us where you will have a mixture of lecture style learning, as well as practical sessions where you'll get to learn what all 4 powerful modalities are all about both from the Practitioner's perspective and the client's perspective. You will have the opportunity to practice all the skills we cover in the live training, as well as have time to ask questions and have discussions about all things Personal Development. You will be observed and assessed by the trainer and assistants to ensure you learn all the techniques properly, and we will give useful feedback for improvement if needed.
The written test – You will be provided with the written test prior to the course. You'll need to achieve at least 70% on this to be certified. You will have the opportunity to ask plenty of questions and collaborate with other students to find the answers.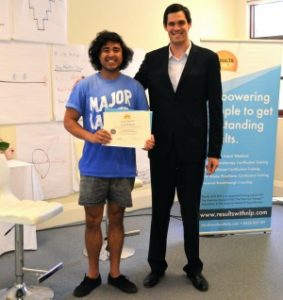 What certifications will I receive at the NLP Practitioner Training?
Upon completion of all required components of the training, you will be issued with certificates on the last day of the training.  You will receive the following certifications:
NLP Practitioner
NLP Coach Practitioner
Hypnotherapist
Time Line Therapy® Practitioner
Once you receive your certifications from us, you are welcome to join the Boards who we certifiy through: The American Board of NLP, The American Board of Hypnosis, The Time Line Therapy Association™.
What is the schedule for the 7 Day NLP Practitioner Training?
The daily schedule is from 10am – 8pm all 7 days, and registration is approximately 30 – 45 mins prior to the start of the training on day 1.  This is to be confirmed for your specific course session.
Download our full course brochure
Other certification trainings
Coaching with Results With NLP
Special Early Bird Price $3996 *Limited seats
Regular Price: $4995
Next NLP Practitioner Course dates:
Perth NLP Practitioner Training:
• June 26 – July 2, 2018
Got questions or want to book? Get in touch here:
FREE Mindset PDF
Upcoming Courses