About Results With NLP:
Everything we do at Results With NLP is to empower you to discover who you are and unleash your potential. We believe you are capable of whatever you imagine.  All you have to do is learn how to unleash those qualities and capabilities of yourself. The way we do this is by assisting you to let go of the limitations in your thinking. We teach our students and clients proven strategies to unlock their own internal resources in order to reach their ultimate potential.
Meet The Dream Team!
Find out about us and what brought us to the extraordinary world of Personal Development and Peak Performance!
Jeremy Hills Trainer of NLP, Time Line Therapy®, Hypnosis & NLP Coaching
Jeremy is an internationally certified trainer of NLP and Hypnosis with almost a decade of coaching experience. He focuses his coaching on developing people's core values, beliefs and strategies in helping them actualise what they desire. Jeremy first found his passion to inspire and assist people to reach their full potential as an education assistant and a swim teacher. He now inspires people across Australia with his innovative coaching techniques. Jeremy has a vision to continually expand his coaching and trainings across the globe. When Jeremy is not coaching, he is trading currencies, doing yoga and spending time with his wife travelling
Click here to contact Jeremy Hills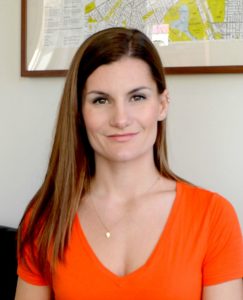 Alana Diebel Trainer of NLP, Time Line Therapy®, Hypnosis, & NLP Coaching
Alana is an internationally certified trainer of NLP, Hypnosis, Time Line Therapy® and NLP Coaching. She has a Bachelor's Degree in Kinesiology and Certificate IV in Personal Training. Alana's passion is to serve people. Using her skills as a coach and trainer, it's her mission to unlock the amazing qualities in everyone and allow them to live the life they've always wanted.
Alana was originally drawn to NLP and Coaching in 2009 when she was experiencing change in her life after graduating from the University of Lethbridge in Alberta, Canada,  and looking for answers to questions many people ask themselves: What do I really want? What do I want my legacy to be? What is my calling? This led her to world renowned personal development guru and strategist Anthony Robbins. It was at one of his courses that Alana decided to change her life and take a huge leap of faith.
What followed was a 2 year world wide travel experience that brought her to Europe, Africa, Asia, USA, and Australia where she became certified as a trainer of NLP. Through NLP and personal development, Alana has found her calling to assist others to find themselves and their true passion in life. Nothing is more exciting than seeing people truly live a life full of love, light and boundless energy. When Alana is not coaching, she is painting, doing graphic design, doing yoga and spending time with her husband (and their little dog!)  travelling.
Click here to contact Alana Diebel
Coaching with us
Hypnotherapy Certification Training Details
NLP Practitioner Training Details
NLP Master Practitioner Training Details
Get in contact with us now!
FREE Mindset PDF
Upcoming Courses