Next Perth 3 Day Hypnotherapy Certification Training June 22 – 24, 2018!
Book now and get started with your pre-course reading materials
Why you need this training
Are you curious about hypnotherapy or curious about hypnosis? This powerful state of mind (akin to relaxation) is where you can make powerful lasting changes to your behaviour and state easily and quickly.  Attend this training to learn how to use hypnosis to create lasting change in yourself and others.  By the end of this weekend hypnosis course you will be able to:
Create deep connections with anyone you communicate with
Consistently produce hypnosis (or trance) in yourself and with others
Take a client through a full hypnosis session from the first enquiry all the way to the end of the sessions
Explain why hypnosis is so powerful and how it works so you can eliminate common misconceptions about hypnosis with potential clients
Utilise your understanding of hypnosis and the hypnotherapy process to formulate powerful suggestions for change
Confidently start working with clients for weight loss, smoking cessation, stress reduction,  and performance enhancement
Join the International Institute of Complimentary Therapists (IICT) and get affordable insurance

This course is not only for those wanting to work with clients!
We have had many student come to this training simply to gain a deeper understanding of themselves and power of their minds in creating results in life. Many business owners, parents, salespeople, and healthcare professionals also attend so they can understand how to use hypnotherapy and the principles of working with others in their careers and in their personal relationships. This course truly does benefit everyone!

What past students are saying:
This course has been life changing in every way. I am now ready to start living and creating the future I want for myself. I cannot wait to attend the next course with Alana & Jeremy."
                                                                                              ~Chantal Firth
It was an enjoyable, insightful, relaxing and life changing experience. It was well presented and easy to develop new skills with the instructions and guidance. Jeremy and Alana have something special they are willing to share."
                                                                                             ~Karen French
Brilliant! I learned a lot about myself and my capabilities. Not only will I go out and do this as a business, but I feel I'm the best I can be at this moment, and the future holds endless possibilities for me!"
                                                                                              ~Caroline Dufton
What's covered at our 3 Day Hypnotherapy Certification Training?
The history of hypnosis
The stages of hypnosis
What is Hypnosis?
The Prime Directives of the Unconscious Mind
The relationship between the Conscious & Unconscious mind
The Krasner Method including the 8 distinctive stages
Framework for working with clients from start to finish
The role of trance in everyday life
Suggestibility tests
Classic hypnotic phenomena such a arm levitation
Important keys to hypnotic inductions
Deepening techniques
Using convincers with clients to 'prove' they are in trance
Hypnotic suggestions for positive change
Rapid relaxation hypnosis
Using hypnosis for stress reduction
Using hypnosis for quit smoking
Using hypnosis for weight loss
Using hypnosis for performance enhancement
Using hypnosis for pain control
Rapid inductions
Self Hypnosis
Crafting suggestions for lasting change
Introduction to NLP
NLP anchoring and how to use it for performance enhancement
Introduction to Time Line Therapy®
Conducting client sessions
This course is approved by the ABH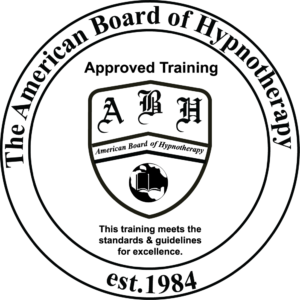 How is the 3 Day Hypnotherapy Certification Training structured?
There are 3 components to this hypnosis training:
The pre study – Read the book Hypnosis: A Comprehensive Guide by Dr. Tad James. This book will be sent out to you when you book into the course.
The live training – Attend the live 3 Day training with us where you will have a mixture of lecture style learning, as well as practical sessions where you'll get to learn what hypnosis is all about both from the Hypnotist's perspective and the client's perspective. You will have the opportunity to practice all the skills we cover in the live training, as well as have time to ask questions and have discussions about all things Hypnosis.
The post-course questionnaire – Once you have completed the live training you'll get a series of questions to be filled out in your own time (within 60 days of the training) and sent back to us for grading. All the answers to these questions can be found in the pre reading, the course manual and the live training itself. You need to achieve at least 70% on this to be certified.
What certifications will I receive at the 3 Day Hypnotherapy Certification Training?
Upon completion of all required components of the training, you will be issued with your completion certification from us. You will then be ready to start taking clients and helping change people's lives.  You can also join the American Board of Hypnotherapy who we certify through if you wish.  This is not mandatory, but highly recommended
What is the schedule for the 3 Day Hypnotherapy Training?
The daily schedule is from 10am – 8pm all 3 days, and registration is approximately 15-30 minutes prior to the start of the training on day 1.  This is to be confirmed for your specific course session.
Next Hypnosis Training Dates:
Perth Hypnotherapy Certification Training:
• June 22 – 24, 2018

Special Early Bird Price $956 *Limited seats
Regular Price: $1195
Place your deposit of $300 today and receive your hypnotherapy book 
Contact us by completing the form below or calling 0426 832 581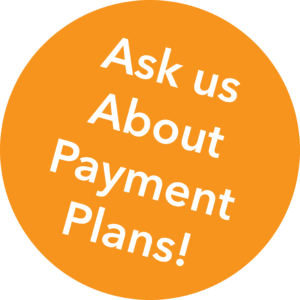 > Download our full course brochure
> Other certification trainings
> Coaching with Results With NLP
Got questions about our Hypnotherapy Training? Reach out here:
[/vc_column][/vc_row]
FREE Mindset PDF
Upcoming Courses